Adventist Review News
---
North American Division News
Sheltering Churches/Schools to Become New Way to Serve Communities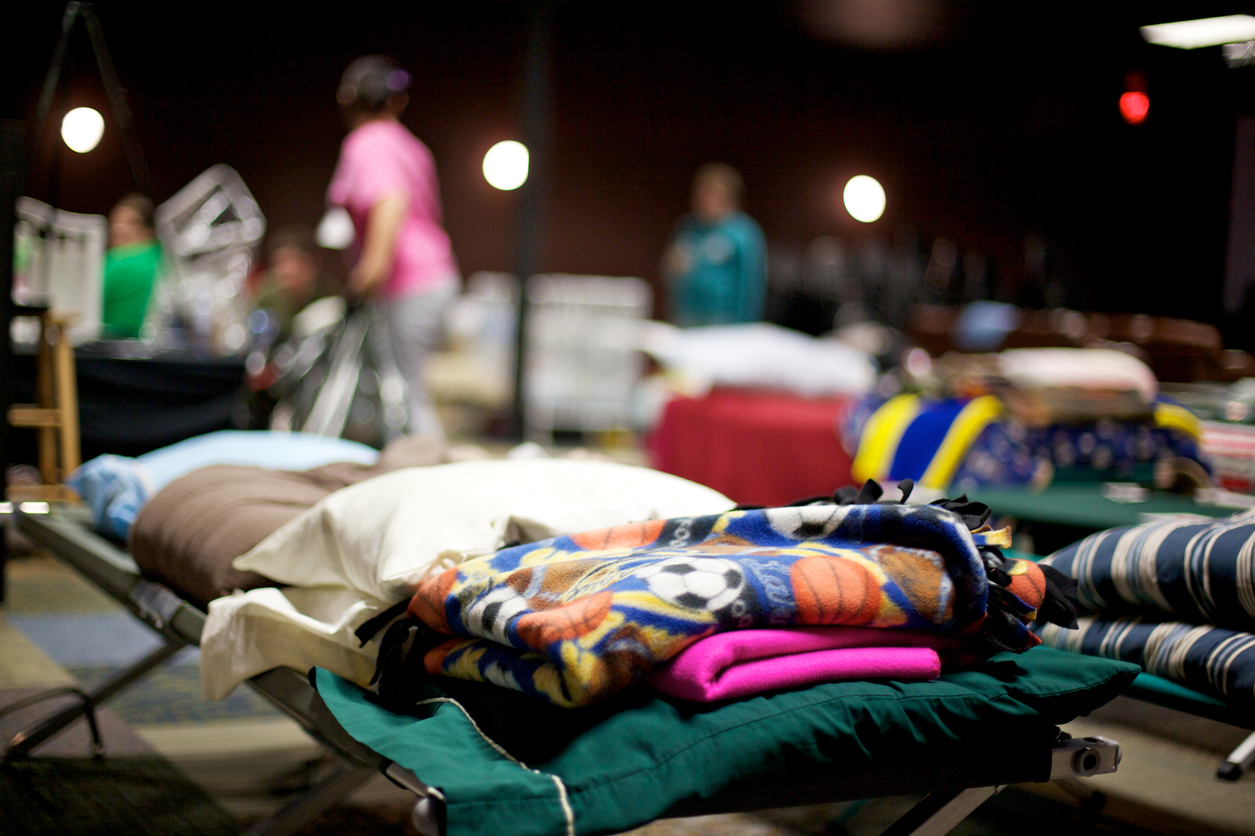 In an effort to further serve our communities, Rocky Mountain Conference Adventist Community Service director Cathy Kissner recently procured an agreement with the Red Cross that would allow qualifying churches and schools to be designated as shelters for anyone in the community impacted by a natural disaster (tornado, hurricane, tsunami, fire) or by other incidents (intruder, shooting, etc.). These shelters would be used when localized shelter operations are unfeasible, or when sheltering activities are consuming resources that might otherwise be dedicated to recovery operations.
"One of the primary concerns for us is whether the Red Cross would allow someone from our 'agency' to be present when the shelter is open so that they don't violate our standards," commented Cathy. "[For instance], we don't want people sleeping in the sanctuary, smoking, drinking alcohol, or serving pork. We would, however, welcome people using our sanctuary as a prayer chapel. Those are the kind of things our people must be trained in."
Conference-owned facilities that would like to be considered as a sheltering facility and whose facility meets the necessary standards will be invited to become part of this agreement when plans are solidified.
Still at the early stages of planning, a sheltering facility would have to meet ADA requirements — they must have showers, be able to serve food and have cots in separate rooms for family units, single women, and single men. Those in need of sheltering would be routed to a shelter through the local jurisdictional authority.
After the Las Vegas, Nevada, shooting during the Route 91 Harvest Festival concert last October, some Adventist pastors who wanted to aid the victims were turned away because they didn't have the credentials needed. Cathy wants to remedy that by providing spiritual care training so that pastors can be certified. Besides the training, pastors or others wanting to be trained would have to present a letter of recommendation and be vetted through a high-level background check. 
Pastors, doctors, teachers, counselors or any layman who have been trained and understand the requirements could be considered for the Crisis Care Counselor Response Team.
According to ACS Disaster Response, after experiencing an event such as the recent hurricanes in Texas and Florida, or the shooting at Marjorie Stoneman Douglas High School in Florida, many are traumatized and need spiritual care in a safe place. They may act in ways that would not be characteristic under normal circumstances. Caregivers must respond carefully, aware of the power of words to dishearten or to support. Raising caregivers' awareness of appropriate and inappropriate statements would be one result of training.
The training materials are nearing completion according to the committee developing resources, they are close to completion. However, "the plan can't be implemented until its various parts are activated and people prepared," said Kissner.
— This article originally appeared in the March 9, 2018, Rocky Mountain Conference e-newsletter NewsNuggets.
kmaran
Wed, 03/21/2018 - 20:30
Oakwood University IT Division to Receive AAUA Award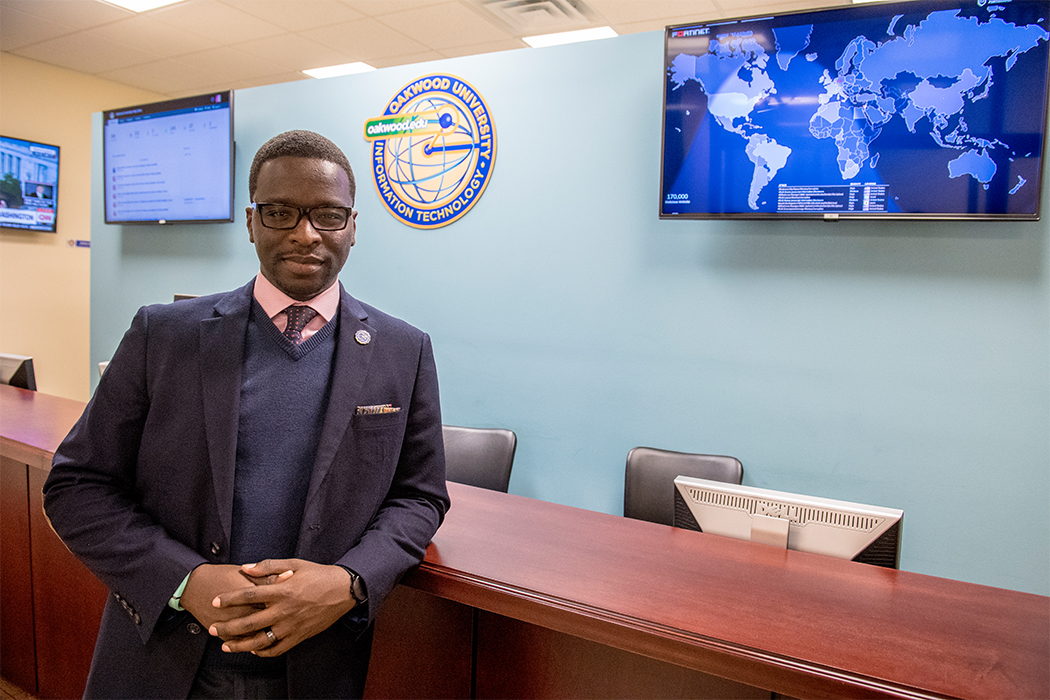 The American Association of University Administrators (AUAA) has decided to present the Blackburn Award and Exemplary Models Award to the Information Technology Division at Oakwood University in Huntsville, Alabama, under the leadership of Kirk Nugent.
The award will be presented at a luncheon during the organization's annual leadership seminar in June, at Widener University in Chester, Pennsylvania. The Blackburn Award is considered AAUA's highest institutional/programmatic recognition.
To be considered for the award, the technology team submitted a report describing some of the notable accomplishments of the Division. For the Exemplary Models Award, OUIT led the institution through the ever-evolving developments in information technology. Major accomplishments are expanding the campus network, building and testing a business continuity plan with offsite infrastructure, and working with faculty to bring technology literacy to all students including those in career preparation.
The Blackburn Award and Exemplary Models Awards recognize outstanding examples of college/university leadership that demonstrate creative solutions to common problems in higher education. These include programs or methods that exemplify successful efforts to meet internal or external challenges and demands-including, but not limited to-those posed by one or more of a wide variety of influencing sources such as legislative bodies or public policy bureaucracies, accreditation agencies, institution-based strategic aspirations, and/or external demands for documentable evidence of the effectiveness and value of higher education.
AAUA's mission is to develop and advance superior standards for the profession of higher education administration. Through its policy statements, programs, and services the association emphasizes the responsibility of administrators, at all levels, to demonstrate moral and ethical leadership in the exercise of all their duties.
— Oakwood University Information Technology; article taken from the Spring 2018 Oakwood Magazine.
kmaran
Wed, 03/21/2018 - 20:00
Andrews University Assists Victims of Local Flooding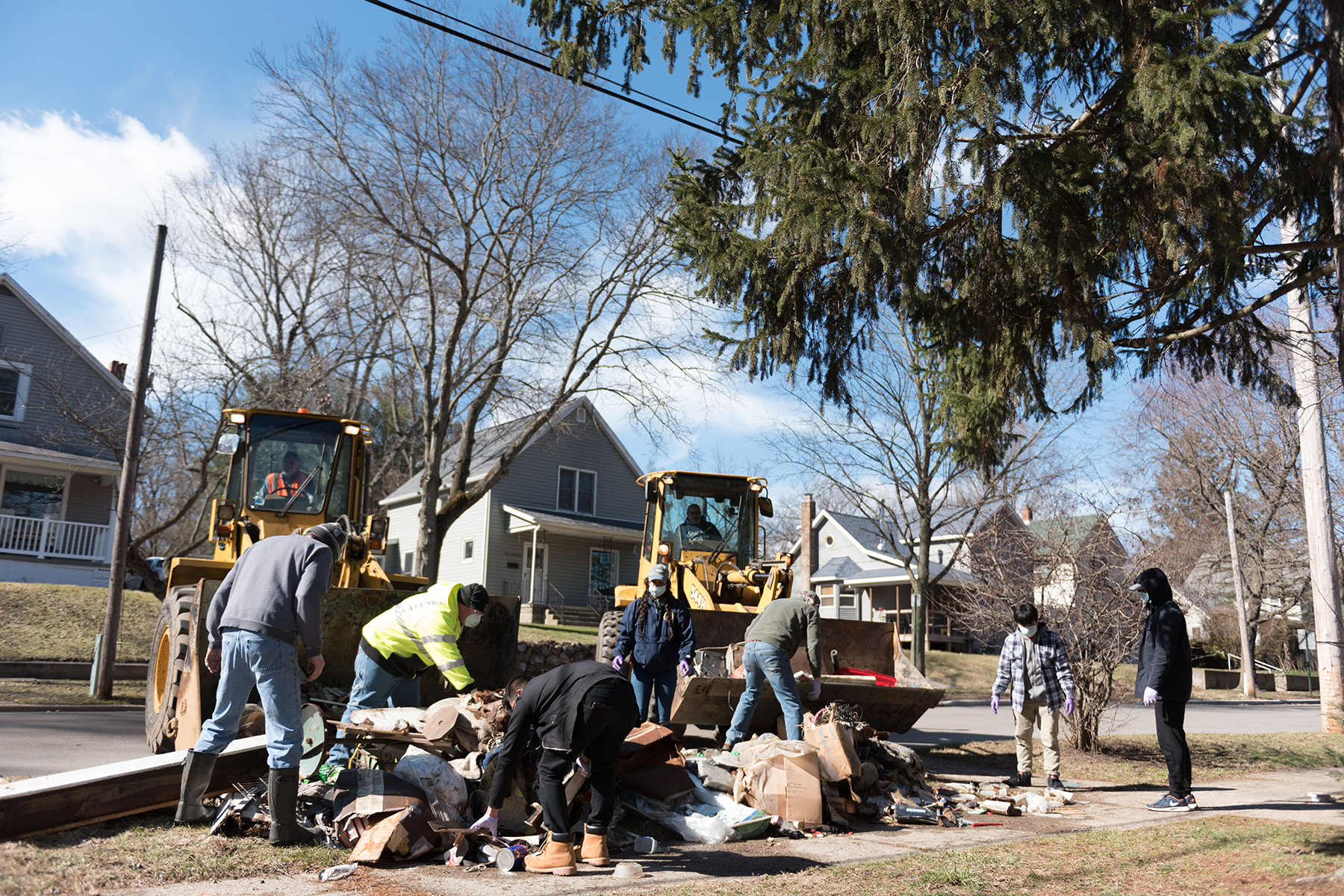 Andrews University students and staff assisted with the housing and cleaning needs of residents displaced by recent major flooding, which began Feb. 20 in Berrien County, Michigan. Over a three-day period, the combination of melting snow and heavy rainfall caused the St. Joseph River in the city of Niles to rise two feet over the river's flood level.
In response, Andrews University's Guest Services and University Towers began housing flood victims on Feb. 22. Temporary housing was provided for two staff members, four community families, and five students. Long-term housing was arranged for three students whose apartments and homes were destroyed. Meal tickets and boxed breakfasts were provided to the displaced residents in the following days. Care packages were assembled and given to students who lost many possessions.
Andrews' Guest Services also provided showers for affected families staying at the Red Cross shelter operating in the Village Seventh-day Adventist Church.
Teela Ruehle, associate dean and associate director of Guest and Convention Services at University Towers, helped coordinate the university's response to the community.
"For me it was a beautiful experience to see the whole community—Andrews, Village officials, police, churches and schools—working together to help our neighbors during a time of crisis," said Ruehle. "This is what God called us to do! And it was awesome to be a part of serving our community and seeing how many students were willing to come out and help!"
In addition to offering services on campus, Andrews University students and staff participated in community cleanup efforts in both Berrien Springs and Niles. On Feb. 24, Campus Ministries worked with "Neighbor 2 Neighbor" to send 20 volunteers to pack cleanup buckets.
On March 2, nearly 40 Andrews students and employees partnered with the city of Niles to help clean the surrounding area. A group of 50 people also worked with United Way in the River Springs Estates area in Berrien Springs to clean out flooded mobile homes and yards. Teams carried and disposed items that were damaged or ruined by the water.
Around the same time in the River Springs Estates, 15 students and employees from Andrews' School of Education worked with the Red Cross to provide childcare and assist parents as they cleaned their homes.
On March 12, a dozen seminary students, faculty, and staff volunteered in Kephart Lane, Berrien Springs. Out of the area's nine homes, five households experienced flooding inside their homes. The volunteers picked up trash, raked debris from lawns, and sawed and hauled away logs.
"You and your crew have saved us an entire summer of labor," said one of the homeowners. "I can't say enough about the entire team's positive attitude, sense of fun, loving spirit, and hard work. Consider us blessed."
A seminary student volunteer said, "The owner of the house where I was working had been struggling with moving all the trash for two weeks and it seemed like nothing was done. When he saw how fast we cleaned his house he was really thankful, and I could see an expression of relief on his face. I was blessed to see that."
Founded in 1874, Andrews University is the flagship institution of higher education for the Seventh-day Adventist Church, and offers more than 200 areas of study, including advanced degrees. Its main campus is in Berrien Springs, Michigan, but the university also provides instruction at colleges and universities in 19 countries around the world.
mylonmedley
Mon, 03/19/2018 - 08:09
---