Adventist Review News
---
North American Division News
Loma Linda University Health Summer Gateway Program Inspires Minority High School Students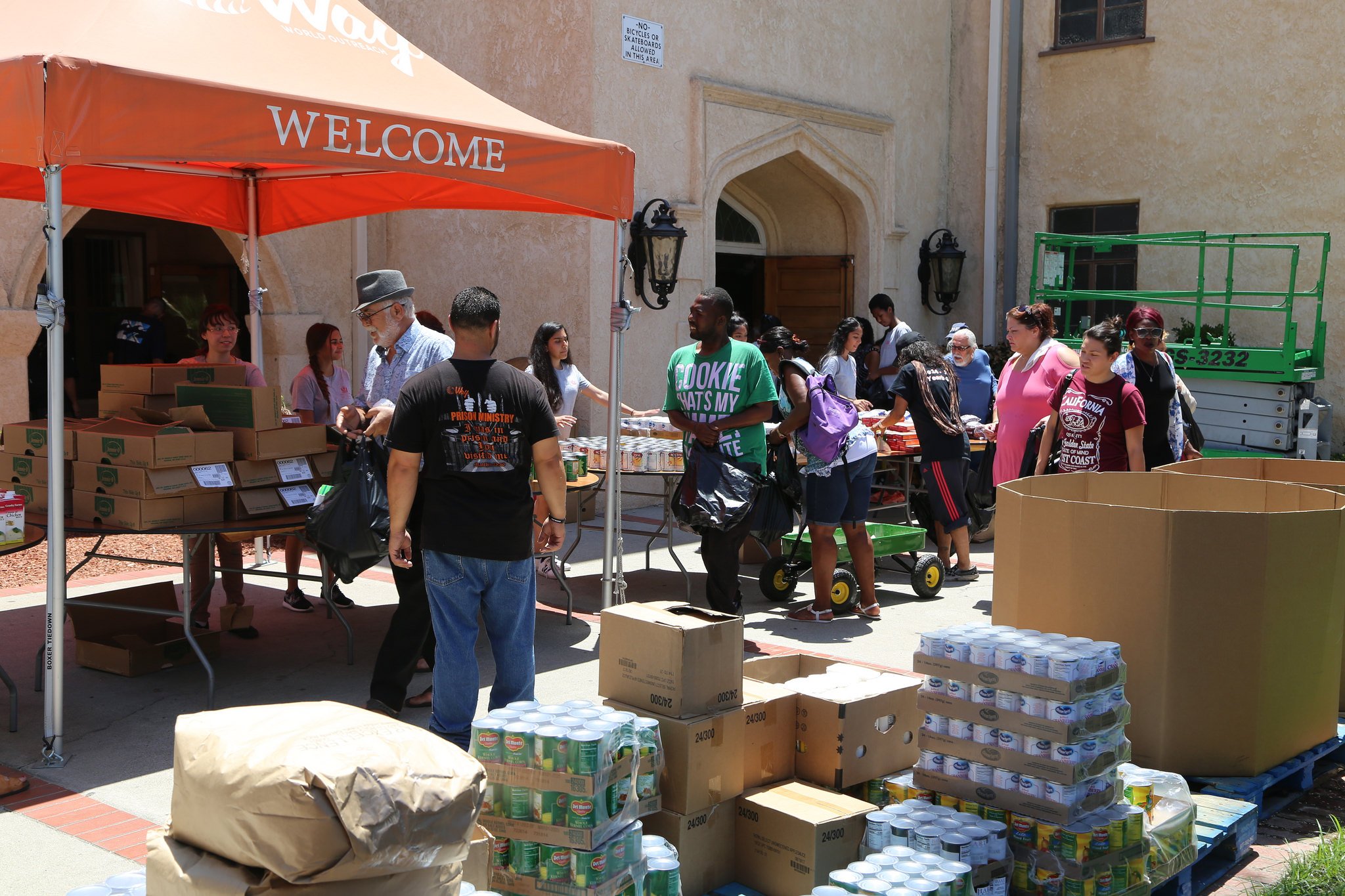 Local underrepresented minority high school students were inspired to achieve more and serve others after participating in an immersive two-week learning experience through Loma Linda University Health's Summer Gateway program.
A variety of LLUH professionals and students volunteered their time to provide lectures and to assist with hands-on activities. This summer, nearly 70 students participated in the program; 21 were selected to shadow practicing medical professionals for an additional week.
Summer Gateway aims to create positive attitudes toward healthcare professions among high school students through presentations, activities, and service opportunities. Launched in 2012, Summer Gateway is sponsored by the office of Community-Academic Partners in Services (CAPS) and the Institute for Community Partnerships. It was created when pipeline program Sí Se Puede merged with Loma Linda University's other programs for Native American and African-American students. Sí Se Puede, which started in 2005, translates from Spanish as "Yes you can!" 
The program also provides training on how to take the SAT exam, apply for financial aid and improve study skills. 
"We're wanting to help make college education more attainable for these young people," said Pablo Ariza, CAPS director. "We know our pipeline program is a success because it continues to come full circle." Loma Linda University's 2018 commencement season saw two previous Summer Gateway program participants graduate with degrees in physical therapy and dentistry.
Pablo Shul of Bloomington High School said he didn't think he could ever succeed academically, but after attending Summer Gateway he now knows a medical education is within his reach. "I actually have hope for my future," he said.
Career Visualization
According to the American Association of Medical Colleges, African-Americans, Latinos, and American Indians comprise approximately one-quarter of the total population of the United States but represent less than 10 percent of the workforce in the health professions of medicine, nursing, dentistry, and pharmacy. 
"The critical time for career intervention is before high school graduation," said Juan Carlos Belliard, Ph.D., MPH, director of Loma Linda University Health's Institute for Community Partnerships. "Summer Gateway Program encourages underserved students to achieve more for themselves, their families, and their community."
Antoina Davis, a student from Nuview Bridge Early College High School in Nuevo, California, said she didn't know what it meant to be a nurse or dentist prior to participating in Summer Gateway. "This program helped me visualize what it means to enter the medical field and find your passion."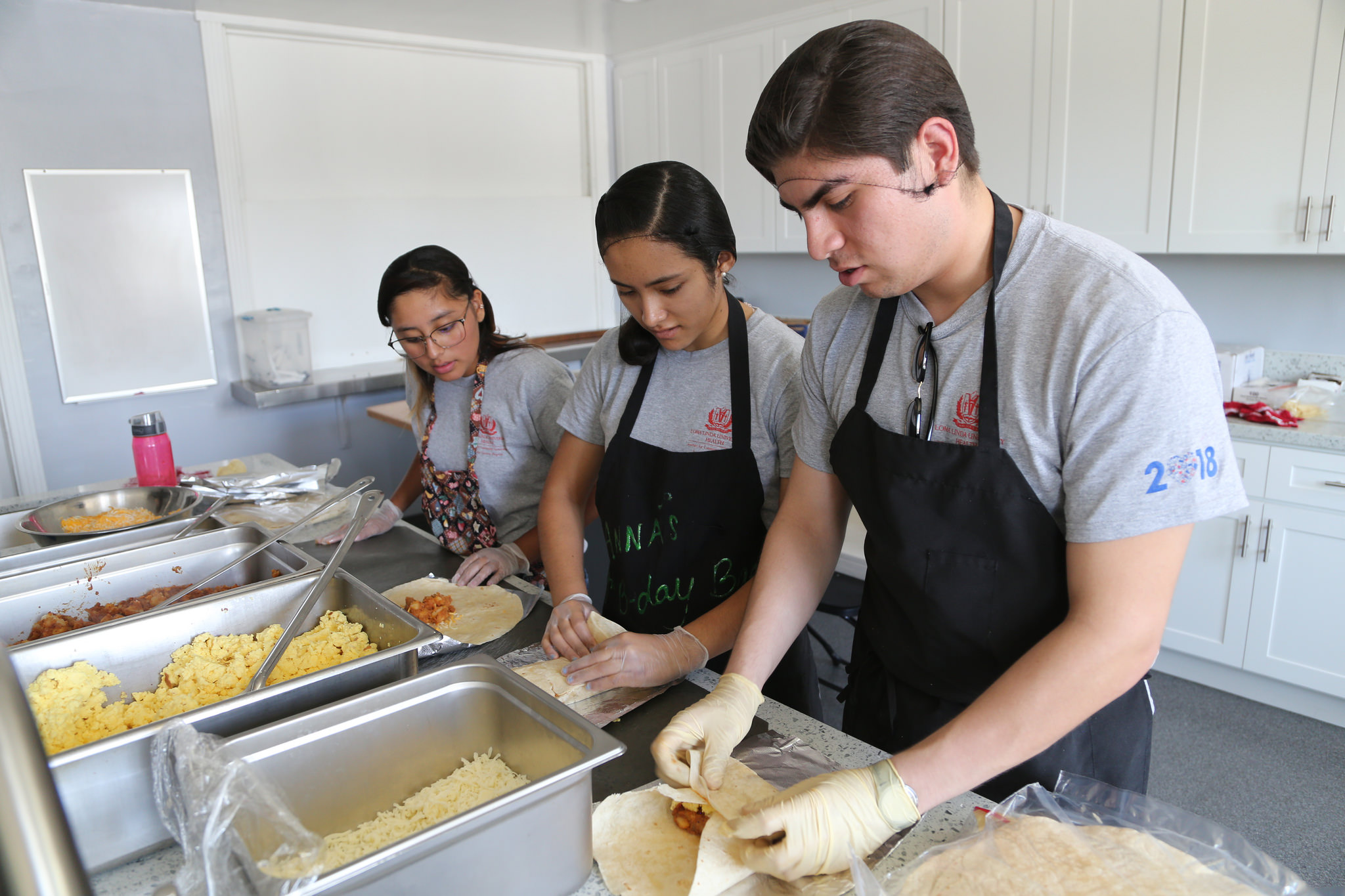 Community Service
In addition to academic and career guidance, students participate in activities that promote physical activity, nutrition, spiritual care, and community service. 
On the program's service day, students were split up into groups to serve at three different community locations. "We chose service opportunities for the students that would demonstrate LLUH's model of whole-person care," said Oscar Bustillos, CAPS program coordinator.
One group of students volunteered at Huerta del Valle, the city of Ontario's first urban community farm. Initiated in 2010, this grassroots agricultural effort has become a hub for sustainable organic production and distribution, community health and economic development and nutrition education. 
At the Community Action Partnership of San Bernardino County headquarters, students worked at a foodbank center that disperses more than 10 million pounds of nutritious food each year in San Bernardino County.  
The Way World Outreach in San Bernardino was the last volunteer site. Opened in 2004, this church-turned-outreach-center provides aid and support services to abused women and children, individuals with special needs, and the homeless and unemployed. 
Cajon High School student Hector Trejo said that after community service day his eyes were opened. "Loma Linda University Health dramatically changed me as a person," he said. "I am inspired be to be a better person and become a humanitarian."
Middle College High School student Jocelyn Marquez said she learned that a medical career is not just about the money, it's about the people you're caring for. "I will carry that thought with me for the rest of my life," she said.
— This article originally appeared on the Loma Linda University Health website.
kmaran
Wed, 09/19/2018 - 08:09
Adventist Community Services DR Provides Help to Hurricane Florence Victims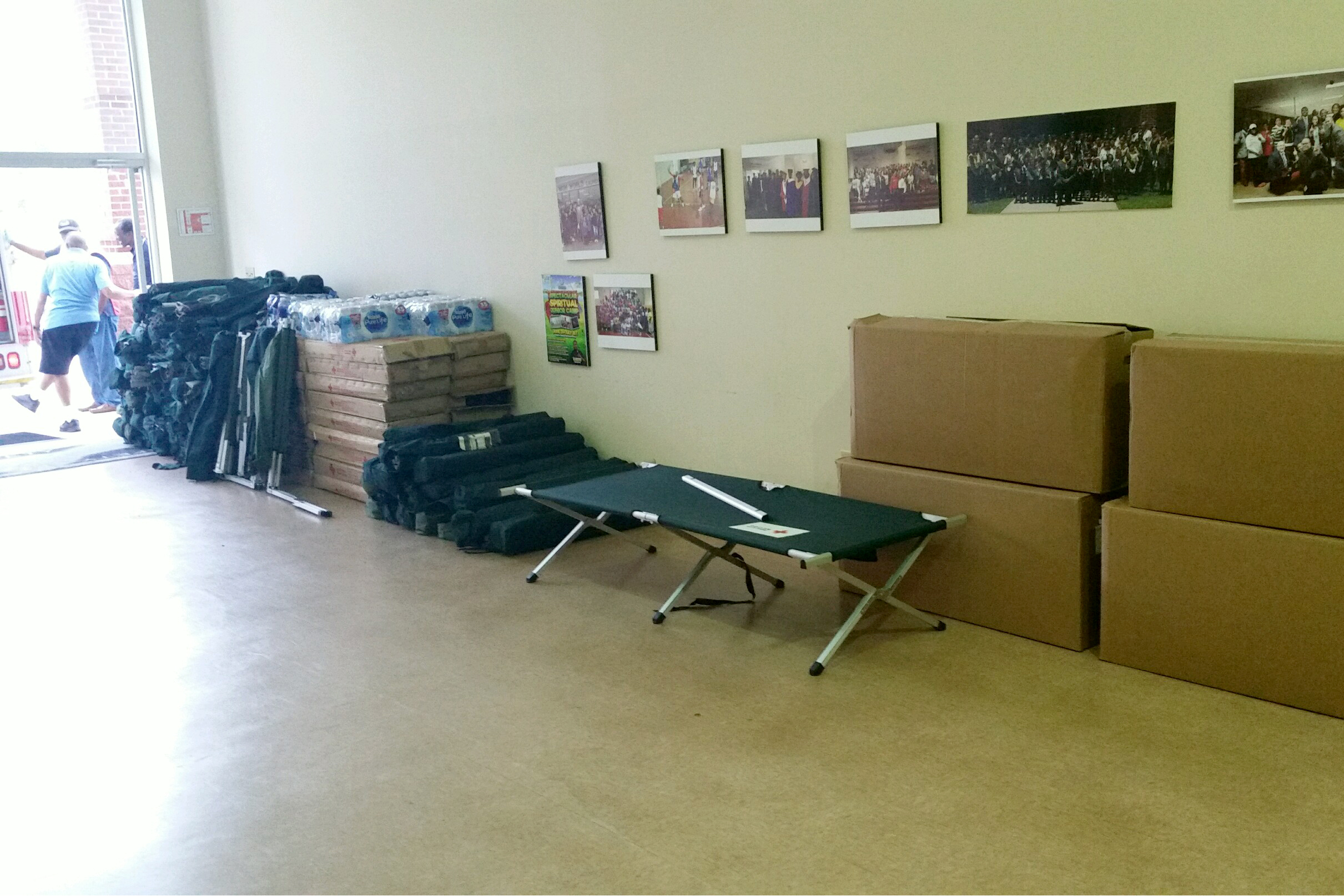 Adventist Community Services (ACS) is working with the Adventist Development and Relief Agency (ADRA) and other disaster relief groups to help victims of Hurricane Florence. "We appreciate the help ADRA has offered," W. Derrick Lea, ACS Disaster Response (DR) director for the North American Division, said today. "Financial support is there; we are working on solidifying the program so we can help most effectively."
ACS DR in both South Atlantic and Carolina conferences were mobilized before Hurricane Florence hit the North Carolina coast on Friday, September 14. "Flood Buckets are in place throughout each [affected] state, personal care kits are available and ready for use, and warehousing agreements are in place," said Lea in a preparedness report. "Our teams await the exact location for operations to begin."
The aftermath of Florence, which included 32 storm-related deaths (25 in North Carolina, six in South Carolina, and one in Virginia), has caused thousands to be displaced from their homes due to flooding and loss of power.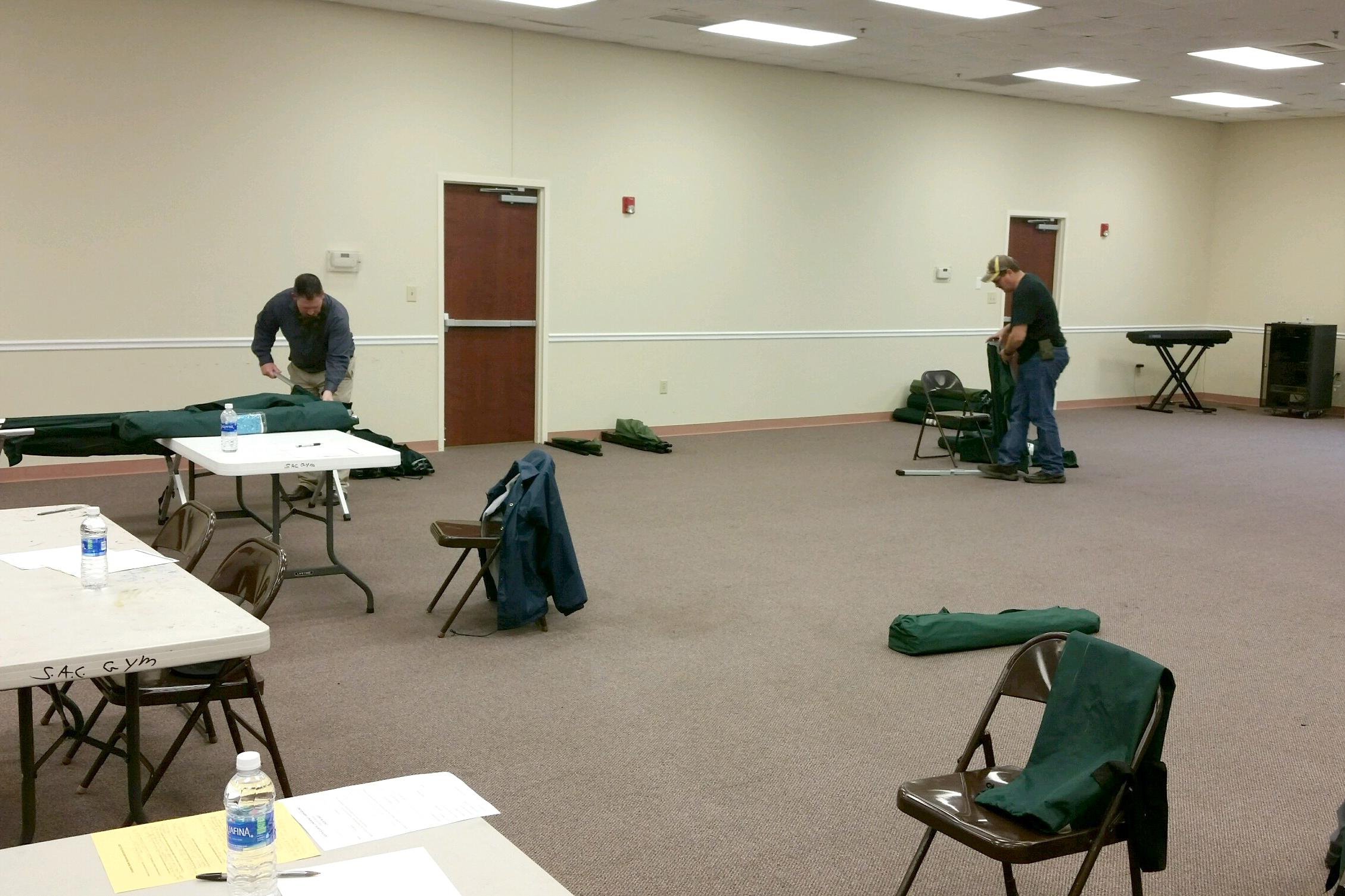 South Atlantic Conference has provided temporary shelter at River Oaks Camp in Orangeburg, South Carolina. The American Red Cross is also partnering with ACS DR. They have provided 200 sleeping cots; needs assessment will continue in order to provide additional help as necessary.
As residents begin the process of returning to homes and businesses, Carolina Conference is providing flood buckets filled with supplies to residents to assist in the storm clean up. ACS DR is working to provide gift cards along with the buckets.
On Sept. 18, ACS was also asked by Hanover County to manage warehouse for Wilmington, North Carolina, one of the hardest hit areas. "They sustained a lot of damage and, right now, we're looking for a warehouse facility," said Lea.
Twelve families from North Carolina are sheltering at the University of Maryland in College Park after their homes were affected by Florence. Maryland DHS requested that ACS help with spiritual care, as well as supervised child care for the children. These families will remain at the university at least until this weekend, until the Federal Emergency Management Agency (FEMA) relocates them to hotels. Potomac Conference ACS has been asked to assist in efforts.
CLICK HERE to read more NAD news.
kmaran
Wed, 09/19/2018 - 04:52
When Calls Become Baptisms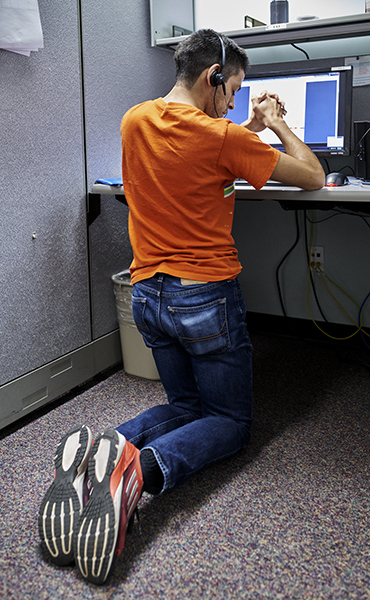 The role of media ministries in the North American Division (NAD) of the Seventh-day Adventist Church is to create a flood of interest through their programming, station placement, and their weekly offers. The main role of Adventist Information Ministry (AIM), headquartered on the campus of Andrews University in Berrien Springs, Michigan, is to collect those interests and "upgrade" as many as they can to pass on to the local church, often for personal connection and Bible study. As a 24/7 ministry, AIM assists the church's evangelistic outreach by taking orders, processing requests for literature, upgrading interested persons for further studies and by referring these interests to local churches.
AIM sometimes learns what happens with those it connects to local churches. Here are a few of those stories, shared during ministry meetings in August.
Debbie
On May 5, 2018, "Debbie" called to request the Amazing Facts offer Mark of the Beast. She called again June 24 and requested Did God Create the Devil?and the Bible Correspondence Course, an Amazing Facts Bible study course. Customer service representative (CSR) "Nichelle" recognized a deeper spiritual interest and asked if Debbie would like to speak with one of the AIM chaplains for spiritual encouragement. When Phillip, the referral chaplain, contacted Debbie, she requested studies with a local pastor. He got in touch with Desmond Haye, pastor at the Wakefield Seventh-day Adventist Church in New York City and a former chaplain at AIM (2007-2009), who, in turn, connected with Debbie. Hayes. After Bible studies, Debbie was baptized on July 28.
Eugene
On May 22, 2016, CSR "Mack" received a request from "Eugene" for personal Bible studies. The call was an upgrade that originated with a call from It Is Written. After confirming Eugene's interest, Brian, an AIM chaplain, began looking for someone to study with Eugene. He reached Steve Hanson, a laypastor from the Cypress Seventh-day Adventist Church in Texas, who connected with Eugene.
Eugene was amazed with what he was learning, and invited his sister to come and listen to what Hanson was saying. Both siblings were impressed how clearly the Bible spoke. Every time a Bible study guide was finished the two would send it to their older brother in California. He too was amazed and started reaching out to his local Adventist church. During this time "Ruby," a friend of Eugene, came to Eugene's study group.
Multiple church members would visit the gathering, which became much like a small support group. After faithfully studying the Bible and making relationships with church members, Eugene eventually decided on baptism.
On April 29, 2017, Eugene celebrated his new "birthday," and his sister, older brother, and friend Ruby were also baptized around the same time.
Debra
On Dec. 17, 2016, "Debra" called Amazing Facts. The CSR noticed that Debra was seriously interested in Bible studies and renewing her faith. The CSR upgraded the call for visitation an on Jan. 22, 2017, "Joel," an AIM chaplain, connected Debra with "Pastor Snyder." After the pastor began meeting with Debra and her husband, the Bible studies started to occur on a regular basis.
While participating in Bible studies, Debra discovered that she had a lump in her breast. The stress of the situation caused Debra to pause in her diligent studies. But once the studies started up again, Pastor Snyder saw that Debra and her husband were ready for baptism.
About one year later, Debra and "Marvin" were baptized on June 2, 2018, at the Altoona Seventh-day Adventist Church in Pennsylvania. Through the power of the Word of God, the couple experienced transformation, renewal, and a fresh start in life.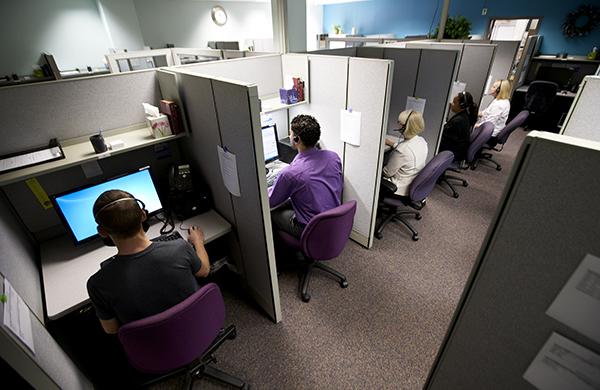 kmaran
Thu, 09/13/2018 - 12:58
---