Adventist Review News
---
North American Division News
Roscoe J. Howard, Former NAD Executive Secretary, Passes to His Rest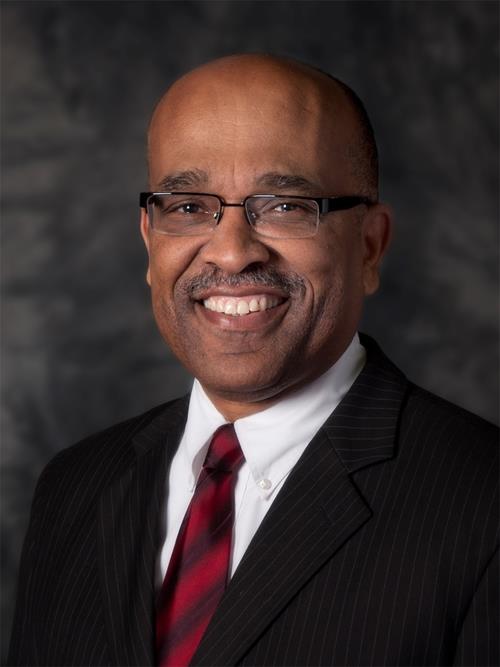 Roscoe J. Howard, former North American Division (NAD) executive secretary, passed away in Apopka, Florida, on Jan. 21, 2019, after a struggle with amyotrophic lateral sclerosis (ALS). Howard was working as vice president for Missions for Adventist Health System (now AdventHealth) when, in 2015, he was diagnosed with ALS, a progressive nervous system disease that weakens muscles and impacts physical function. He was 64.
"Roscoe was shaped in a unique way by the hand of God to become the man and the instrument God would use in many varied and diverse ways," said G. Alexander Bryant, NAD executive secretary. "Roscoe had a special blend of spirituality, intellect, articulation, humor, and laughter that was carefully woven into every assignment he undertook. God used education to shape and mold him to be the multi-faceted and diverse leader that he would become."
Howard's educational shaping started in elementary school in a humble community in Harrisburg, Pennsylvania. He then attended Auburn Academy in Washington, followed by Pacific Union College in Angwin, California, and then on to Oakwood College (now Oakwood University) in Huntsville, Alabama, for a short stint. He earned a masters of divinity from Andrews University in Berrien Springs, Michigan, and a doctorate of ministry from Fuller Theological Seminary in Pasadena, California.
Howard began his ministry as the pastor of a two-church district in Oak Harbor, Washington. An African-American pastoring two Caucasian congregations was almost unheard of 40 years ago.
Then the Lord took Howard to pastor the largest African-American congregation in the Pacific Northwest, Emerald City Seventh-day Adventist Church, located in Seattle, Washington. Though drastically different, Howard excelled in both of these diverse assignments, leading members into a deeper relationship with Jesus Christ, and growing the congregations at the same time.
The North Pacific Union Conference (NPUC) called him to the union to serve as the Youth director and vice president of Regional Affairs. As Howard served on various committees around the division and spoke on issues in an articulate, intellectual, and well thought-out manner, it didn't take long for the recognition of his gifts to spill out beyond the borders of the NPUC.
His next shaping came through the ministerial assignments that carried him from the west coast, across the country, to the east coast.
The Mid-America Union called Howard to serve as the executive secretary of its territory. As he continued to grow and demonstrate his administrative prowess, the NAD asked him to serve as the executive secretary for the division. Having served in this capacity for several years, the Mid-America Union Executive Committee took a surprising step and asked Howard to return to its field to serve as the president. Howard said yes.
Howard served as president of Mid-America Union for a relatively short period of time when he asked by Adventist Health System, located in Orlando, Florida, to serve as vice president for Spiritual Wellness. He accepted that call late in December 2010, and served with distinction, dignity, and creativity until struck with ALS. Howard took on this disease as he did all of his assignments: with courage, faithfulness, and an unshakable trust in God.
"Throughout Roscoe's ministry and assignments, he never lost sight of what was important — and that was his family," said Bryant. "He was always able to keep them as the top priority no matter what the assignment, and they were able to stay a tight knit unit throughout his ministry, his life, and until his death."
Howard is survived by his wife, Osceola, and children, Heather and Seth. A memorial service is scheduled for 10 a.m. on Sunday, Feb. 10, 2019, at the Forest Lake Seventh-day Adventist Church in Apopka, Florida. In lieu of flowers, donations may be sent to the Oakwood University Alumni Association Greater Orlando Chapter at 3653 Rochelle Lane, Apopka, Florida 32712.
— NAD Office of Communication, with G. Alexander Bryant
kmaran
Wed, 01/23/2019 - 20:26
NAD Hosts First Religious Freedom Prayer Breakfast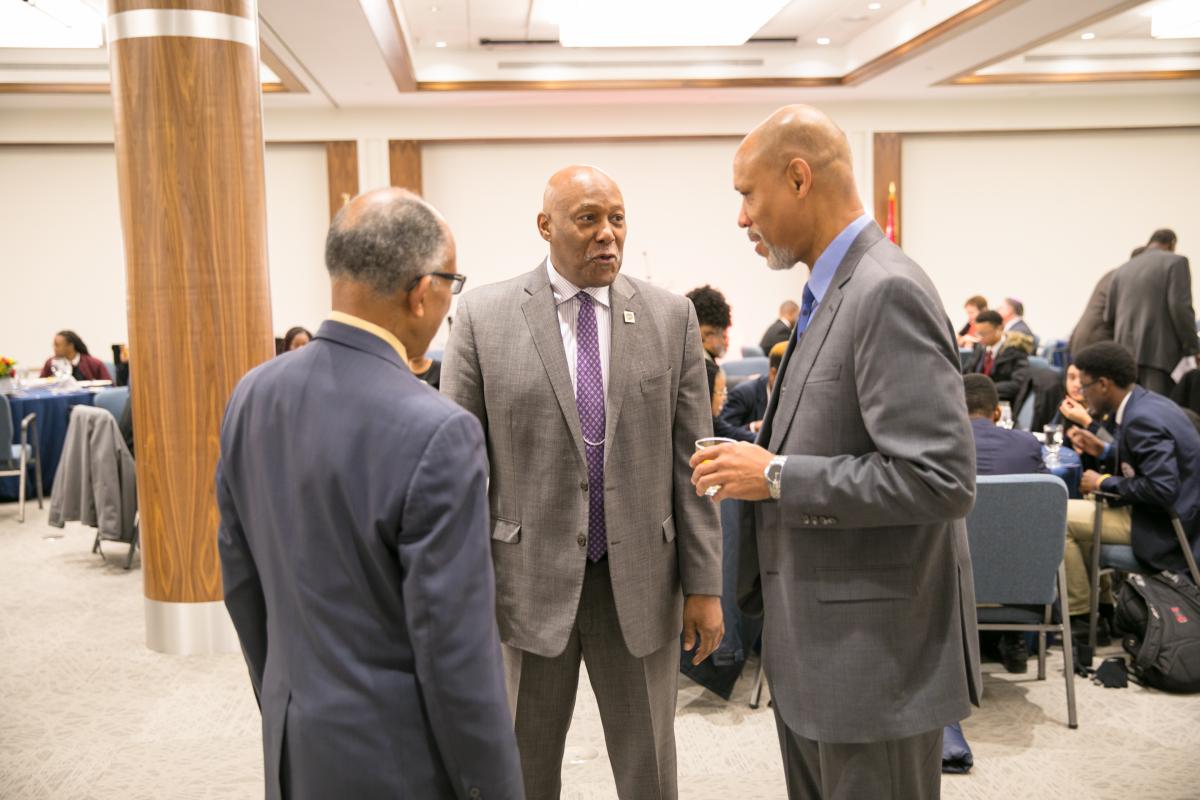 According to the Pew Research Center, nearly 78 percent of the world's population is unable to worship their God in whatever way they see fit.  
Today, on Religious Freedom Day (Jan. 16, 2019), local faith and civic leaders gathered at the North American Division (NAD) headquarters in Columbia, Maryland, for the NAD's first Religious Freedom Prayer Breakfast. They celebrated the freedoms enjoyed in the United States and prayed for guidance in further fostering and sharing it with others. 
"We were just really hoping to bring together a lot of religious groups to pray together as a faith-based community — not worrying about what day we worship [on]or what type of house of worship that we're in," said Orlan Johnson, director of Public Affairs and Religious Liberty for the North American Division of the Seventh-day Adventist Church, and one of the event organizers. "Just the idea that we should all pray together and to seek the best that we can seek for our nation, for our community, for all of our loved ones and we think we accomplished that today." 
Zainab Chaudry, Maryland outreach director for the Council on American-Islamic Relations, said, "I feel like it is very important to have these kind of events, especially on days like today — Religious Freedom Day — because it is a reminder of the work that needs to be done to continue to protect religious freedom and religious pluralism in our country, especially when so many houses of worship and so many faith communities are being targeted by hatred, bigotry and intolerance. … It is an affirmation of our shared values towards one another's liberty and existence and security."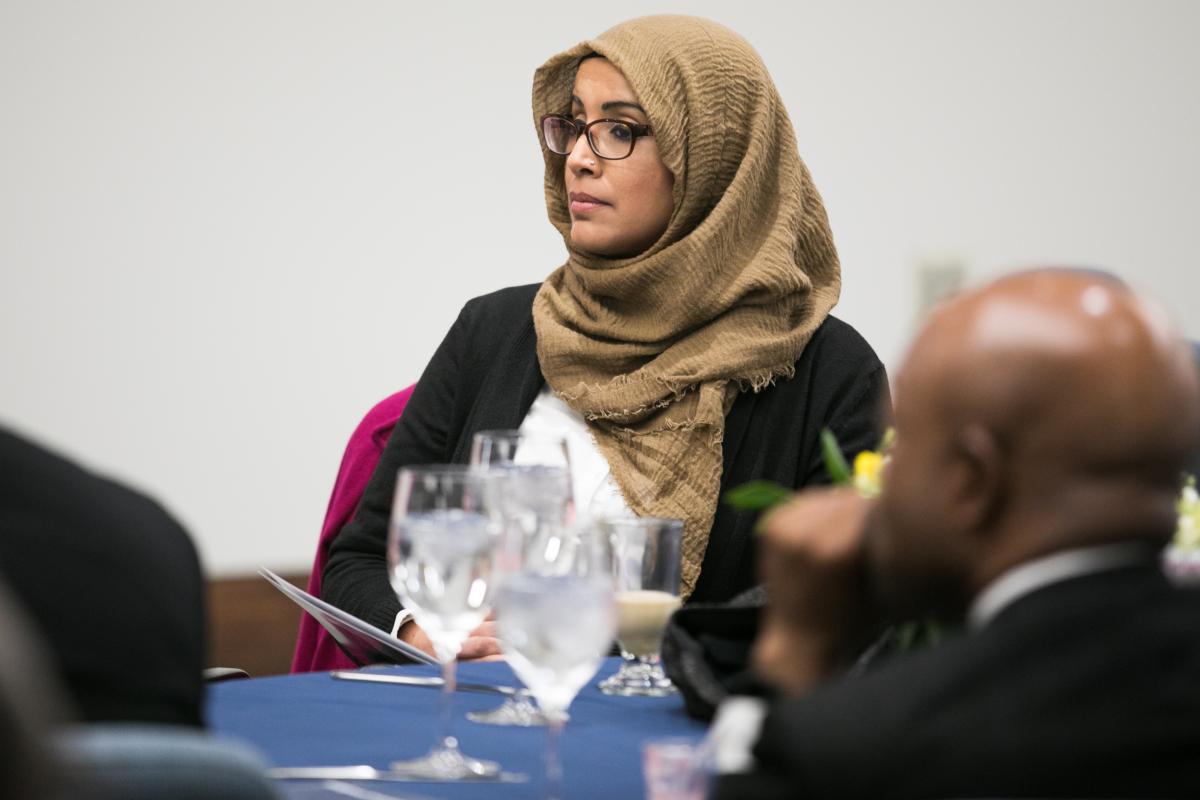 The event also provided an opportunity for local ministry leaders to network with civic leaders and strategize about ways they can better serve their communities. 
"We were appreciative of the support and affirmation this event received by the attendance of so many of our Columbia Union pastors," said Melissa Reid, associate director of Public Affairs and Religious Liberty for the NAD. "This was a chance not only to celebrate the religious freedom, but also develop new friendships with fellow community leaders. There were business cards, handshakes, and hugs exchanged throughout the morning." 
"Outreach is the most important thing," said Obie Chinemere, Baltimore regional director for U.S. Senator Chris Van Hollen (Md.). "[Make] sure people have a connection with whoever is local. In Baltimore we have some great pastors who do great work and members of the religious community who do great work. [We need to make] sure that people have an outlet or know that this is a place of worship they can come and talk about things and issues they may be having." He continued, "if local churches have connections with local leaders and organizations, they can better help connect community members to those services." 
Paulo Macena, lead pastor at the Ellicott City, Maryland, church, added that when the pastors go into their local communities, they need to serve everyone. "They don't have to agree with us for us to serve them. When we get together in groups like this, [it reminds us] we can serve each other despite of our differences." 
Leaders plan to make the breakfast an annual event.
— V. Michelle Bernard is news and features editor for the Columbia Union Visitor; click here for the original article published by the Visitor.
kmaran
Wed, 01/16/2019 - 19:57
ADRA Awards Adventist Community Services $50,000 to Help Wildfire Survivors in California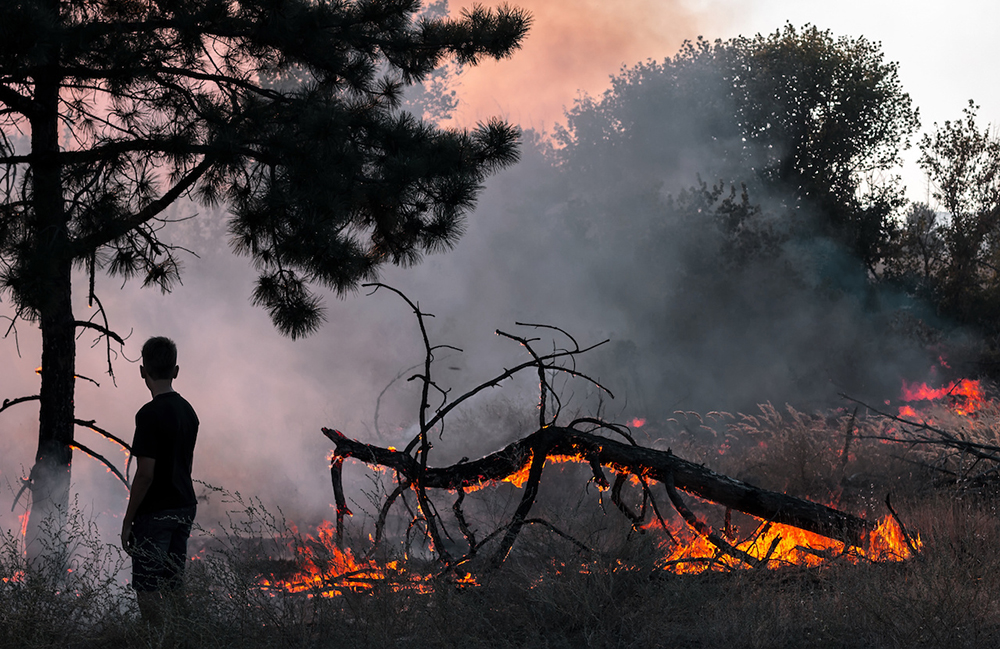 The Adventist Development and Relief Agency (ADRA) will provide financial support totaling $50,000 to the Adventist Community Services (ACS) that has been coordinating efforts to help survivors recover from deadly wildfires in of Butte County, California. The fires, which started on Nov. 8, 2018, and were later contained on Nov. 25, have been declared the nation's deadliest in a century, according to local authorities.
"When a natural disaster strikes, ADRA, as an international humanitarian agency immediately activated its teams to respond, and equally so, to disasters affecting North America," says Imad Madanat, vice president of programs for ADRA International. "Though the U.S. is not a territory we directly implement in, we willingly seek and reach out to ACS, our sister organization, to provide support to help them fill the gaps in their emergency efforts."
ADRA connected with ACS shortly after the wildfires continued spreading to assist with ongoing relief and were on standby for ACS who was already assessing needs.
"Based on needs assessments conducted among fire survivors, ACS found that plates, utensils, pots and pans were some of the most needed items families were lacking," says Charlene Sargent, director of Adventist Community Services for the Pacific Union Conference.  "Hungry people who have lost everything are asking for kitchen items, so they can begin returning to a more normal life of preparing and eating foods they need and love."
The wildfires destroyed 250,000 acres of land and took the lives of more than 80 people. Several homes, schools, churches, and hospitals, including the Adventist Health Feather River's lower level and multiple medical clinics sustained extreme damages.
"FEMA will provide many families with temporary housing, but the units do not include items to prepare their own meals, which is of critical need for displaced families," Madanat says.
Through the financial assistance of ADRA, ACS in the Pacific Union Conference will be able to purchase and distribute 1,000 kitchen kits for families who were displaced and who are being moved into temporary housing.
"As in any emergency response, it will take time for families to rebuild, but they have the full backing of ACS meanwhile as they endure these painful next steps in their lives; ADRA supports the efforts of ACS and is glad to be of assistance to help fill the need," says Madanat.
The full extent of casualties and property losses are ongoing.
— Kimi-Roux James is Communications specialist for ADRA International.
kmaran
Wed, 01/16/2019 - 18:57
---